Holiday Tech tools for LEOs
Don't know what to get for your policeperson this year? Here are some suggestions, broken out by budget
---
It's Hanukwaansmas time again. Do you know what you want, or are you looking for a gift idea for your favorite flatfoot? Here are some suggestions. Unless a specific brand is mentioned in the text, all of the links are for illustration, and may not represent the best product or price in that genre.
Stocking stuffers
These are items that don't cost much, but are useful and appreciated.
• Pens: Cops are always giving pens to people to write statements or sign tickets, and they don't always get them back. Clicky-top pens (not the kind with separate caps) with black ink are available at any office supply or warehouse store. Get the cheapest ones that will write reliably.
• Frogs: The official term for these are "butterfly clasps" or "clutch backs," and they hold the various pins, nametags, collar brass and other doohickeys onto uniform shirts. They're always falling off and getting lost.
• Batteries: You need to have some idea of what kind of gadgets your cop carries and uses, but CR123A lithium batteries are very common for high-intensity flashlights, and sometimes hard to find. Lithium batteries have a long shelf life.
• Shirt stays: These are sometimes called "shirt garters." They keep your shirttail tucked in by attaching it to your socks. They're more comfortable than you might expect, even if they are funny-looking.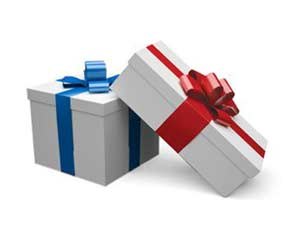 Under $50
• Under Armour: More than just fashionable, this stuff is really comfortable and keeps you dry in both hot and cold weather. Lots of choices available.
• Handcuffs: You never know when you'll need an extra pair. Peerless and ASP now make cuffs in bright, distinctive colors, which make it easier to tell which ones are yours.
• Tool kit: Something as simple as removing the license plate from a car is frustrating if you haven't got the right tools. A compact tool kit can be worth its weight in gold. Alternative: a Leatherman-type multi-tool.
• Cheap watch: Commando watches that calculate the phase of the moon in 300 meters of molten lava are peachy for off duty. On duty, you want one that will tell you the time and date, and when it gets wrecked, there's no heartache. Luminous hands that don't require you to push a button to see what time it is are a plus.
Under $100
• Knife: There are many reputable manufacturers, but Benchmade puts a lifetime guarantee on their products and also has a laser engraving service that makes the gift more personal and prized.
• Camera: When police careers end, most cops wished they had taken more pictures to preserve their memories. Having a compact camera on hand makes it more likely those pictures will get taken.
•Livescribe Smart Pen: These little wonders record sound and link it with notes taken at the same moment, and with some added software, can even translate handwritten notes into editable text. Livescribe has some basic models that are now under $100.
• Concealment shirt holster: Off-duty carry has a way of dictating your wardrobe options. These holsters-in-a-shirt from A Better Holster truly work as advertised (I own one) and the company's customer service is excellent.
Over $100
•Freelinc wireless mic/speaker: Provides a headset or shoulder mic/speaker without the cord between the radio and the device. You need to know the specific make and model of the portable radio it will connect to.
• Scorpion Micro Digital Recorder: This is a body-worn digital video recorder that sees and records everything the wearer sees. Unlike novelty recorders, this one is engineered for public safety use. An alternative is the consumer-grade Looxcie.
• Danner Ft. Lewis Uniform Boots: 25 years ago, I had a Scarlett O'Hara moment while standing in a puddle of slush at a crime scene: "As God is my witness, I will never have cold feet again!" I dropped half a paycheck on a pair of these boots, and never regretted it. I still have them, and they wear as well today as they did then.
• TiVo: Not strictly a law enforcement item, but if there's anything on TV you like to watch, this thing will change your life. No other digital video recorder comes close. You can now use it to stream movies from Netflix over the Internet. Doesn't work with satellite systems.
• Clint Eastwood: 35 Films 35 Years: It's Clint. Enough said.
• Street Survival Seminar: It seems shameless, since the same company that owns Police1.com also owns Street Survival, but this wasn't their idea. I went to my first Street Survival Seminar in 1981, and went back four times more. For 30 years, this has been the best training of its kind. Wait for the seminar to come to a city you would like to visit, then go with your spouse or significant other (spouses get a big discount). You'll gain insight to police work you never had before, and most of the trip will be tax deductible.

Request product info from top Police Technology companies
Thank You!