Uvalde commissioners approve safety measures to aid LEOs
Three new safety measures include a communications tower, tactical equipment and ballistic shields
---
By Amanda Spence
UVALDE, Texas — Improved safety equipment and a new communications tower are on the way to Uvalde, Texas.
According to News 4 San Antonio, three new safety measures were approved by the Uvalde County Commissioners Court on September 12. The most expensive new measure involves the open bidding process for a brand-new $300,000 communications tower.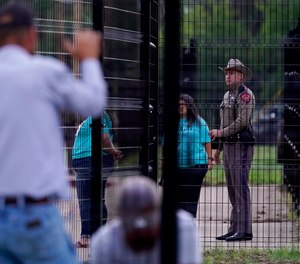 County Judge William Mitchell said the new tower could be in use by the start of next year. It could also benefit the Uvalde Consolidated Independent School District.
"It's going to be replacing a tower that we've been using for well over 40 years," Mitchell said. "It's time for an upgrade and that's what we're trying to do."
Along with the new communications tower, $55,000 in tactical safety equipment will be added for constables in five counties. A state grant for 22 ballistic shields was also approved.
"It will give them a sense of security and will also present more security for our residents on a response we hope to never have to use," Mitchell said.
NEXT: Analysis: Breaking down the ALERRT report on the Uvalde school shooting response

Request product info from top Ballistic Shields companies
Thank You!