The difference Police1 has made
I have often regretted that Police1 did not exist when I first climbed into my squad in 1974
---
For me, there is BP and AP, which doesn't mean blood pressure and Associated Press, it means Before Police1 and After Police1.
Having policed in both these eras, I can attest to the monumental impact Police1 has made on law enforcement over the past two decades.
Before police1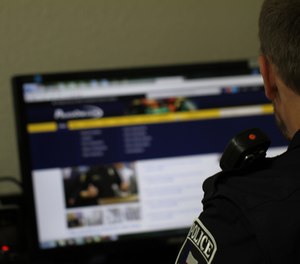 Information dissemination was slow
In the decades before Police1, the average officer owed their informational knowledge from either the police academy or line-ups. Some agencies offered annual in-service training. This environment created informational flow problems.
For example, if there was a landmark change in case law you might be apprised of it if your local case law guru trained you in the change at the once-a-year in-service. Often the working street cops kept doing things the old way for a year or more before someone notified them of the change.
Little information on officers killed in the line of duty
The national news media rarely reported incidents where officers were killed in the line of duty. Unless it happened locally, officers often had no idea what was happening elsewhere on the street unless they sought out a hard copy of the annual FBI Bulletin. These bulletins were often in a location inaccessible to those who worked the street every day and were available on a need-to-know basis only.
Equipment changes were slow
Because of the slow dissemination of information about changing law enforcement, tactics, equipment and technology, change in agencies was made at glacial speed.
For example, the first semi-automatic handgun was developed in 1892. Some say the most perfect semi-automatic handgun ever designed was made by Colt in 1911. Yet in the 1990s, agencies were still slowly transitioning from revolvers to semi-automatics.
Training
Even though cutting-edge trainers were offering new survival tactics in the 1990s, many firearms instructors still were married to the "ready on the right, ready on the left" bulls-eye target shooting approach to firearms training. They seemed to be training for a firearms competition rather than a gunfight. The same myopic view of police training at many agencies existed in all police disciplines.
Policies and procedures
Agencies' policies were often outdated or even non-existent. Change in those days was made reactively, rather than proactively after the loss of a lawsuit, or worse yet, an officer.
After Police1
The 1980s and 1990s saw a generation of officers rise up and turn the "job" into a profession. The internet became a resource to find information and training to enhance not just our professionalism, but also our survival. From this need arose Police1 in 1999.
What had been an arduous task to stay informed and educated, was now, for all officers, a mere double click. The initial information feed of tactics, case law, equipment and technology advances, current threats and stories of survival available via Police1 was like drinking from a fire hose. Once an officer subscribed to Police1 and got a rhythm of the flow of information, the site became what some street officers called their "second line-up."
Provided instantaneous information
Whenever the Supreme Court released an important new decision on Tuesday there would be a report of it on Police1 on Wednesday. Within a week, a concise analysis of how the decision would impact officers on the streets was available.
Cutting-edge tactics
Current tactics are not all that is shared on Police1. Often cutting-edge tactics have been introduced on this website, which years later have been adopted as national models.
Equipment
Police1 has not only kept agencies informed on advancements in police equipment but created guides on how to assess needs, find and purchase cutting-edge equipment for agencies.
Use of force
Police1 has been there to educate officers not only on how to use force but when to use force defensibly.
Cops killed in the line of duty
Sadly, but importantly, when an officer falls anywhere in this country you will hear about it in your squad from the Police1 newsfeed before the investigators leave the scene. Police1 in this way also affords the opportunity for officers around the country to send condolences to the families, agencies and friends of the fallen officers immediately and even consider attending the officer's funeral.
The story of those who prevail
The officers who survive and prevail in these difficult circumstances often share their stories on Police1 so that others may learn the easy way what those officers learned the hard way.
Speaking of those, who have prevailed, in its historical series, Police1 has also told the true stories of those honorable law dogs whose shoulders we stand on. Not just Hickok, Earp, Tilghman, Reeves, Young and Mirales, but also female officers like Stacy Lim and Katie Conway.
Emotional support
Too many cops do not survive their career emotionally and Police1 has an abundance of material that not only gives officers emotional tools and resources to consider but also allows for a forum that helps them realize they are not suffering alone.
Conclusion
I have often regretted that Police1 did not exist when I first climbed into my squad in 1974. However, I am thankful it exists now to help officers survive this difficult career physically, legally and emotionally.
Congratulations on more than 20 years of service, Police1. May you continue for many, many more years in your never-ending quest to help officers fight the good fight.