Colo. cops used Spotify to find abducted kids in Mexico
Mother continued to use apps and data that led to her arrest
---
By Police1 Staff
CABO SAN LUCAS, Mexico — Using a music streaming app, Colorado sheriffs were able to locate a woman who, with her husband, abducted her two daughters and fled to Mexico, The Washington Post reported.
Police were tipped off after Brittany Nunn missed a court date in December 2014 that would have granted custody to her daughters' father, Colorado law enforcement told the publication. Nunn and her husband, Pete Barr, fled town with their two daughters in an attempt to avoid losing custody.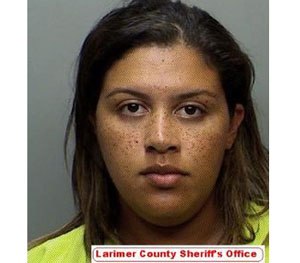 Nunn was using popular music streaming app Spotify throughout the abduction, and a tipster alerted law enforcement of recent activity on her account. 
"As technology gets better and more companies come out, there are more opportunities to go get search warrants and figure out where people are," Larimer County Sheriff's Department investigator Drew Webber said to the publication. "It's becoming more and more of an investigative tool for us."
Police were already using digital footprints to track Nunn, Webber said in his interview. They had 12 search warrants for records at various tech companies. One search revealed an IP address that traced Nunn to Cabo San Lucas.
Nunn had also been streaming television, which also helped law enforcement track her location.
On July 7, Nunn and family were deported back to the United States. 
Nunn and Bar were charged with felony counts of custody violations and unlawful flight from the law.