New Tenn. bill aims to put SROs in every school
The $230M legislation provides funding for armed SROs at all public schools, increases physical safeguards and enhances mental health services for students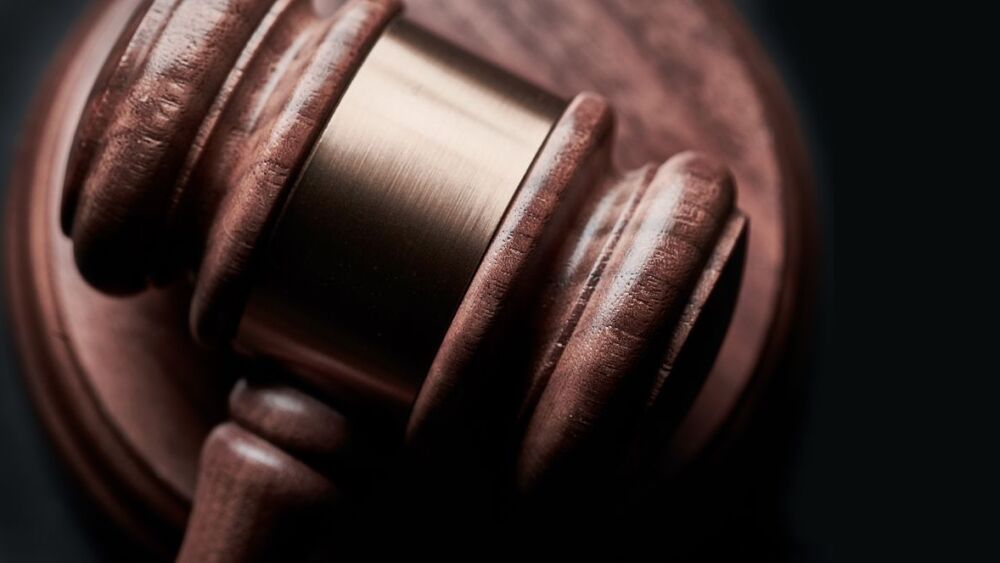 By Andy Sher
Chattanooga Times Free Press, Tenn.
NASHVILLE — Gov. Bill Lee announced he has signed into law his $230 million school safety funding package, which is intended to boost security at Tennessee public and private schools.
The bill was originally introduced before the deadly March 27 armed attack on a private Christian elementary school in Nashville by a 28-year-old former student armed with semi-automatic weapons, which left three 9-year-olds and three adults dead.
But the costs and scope of House Bill 322 increased nearly eight-fold following the shooting. It originally provided $30 million for 122 Homeland Security agents to serve students at both public and private schools.
The legislation now also provides funding for armed school resource officers at all public schools, increases physical safeguards at both public and private schools, and enhances mental health services for students.
"Nothing is more important than Tennessee students and teachers returning home from school safely each day," the Republican governor said in a news release. "Every year since 2019, we've worked with the General Assembly to prioritize school safety, and this year, we've passed significant measures to fund an armed SRO for every public school, enhance mental health support and boost physical security at public and private schools across Tennessee."
The financial provisions of the bill take effect July 1 when the new fiscal year begins.
Lt. Gov. Randy McNally, the Republican Senate speaker, said in the release that lawmakers had previously made "great strides" in school security in recent years.
"But more needed to be done, and we answered that call this session," McNally said in the release. "Hardening security at our public and private schools is no longer just a priority, it is an imperative. ... This historic investment makes clear our state's commitment to keeping our schools safe."
House Speaker Cameron Sexton, R-Crossville, said in the release the "extraordinary funding" for school and student safety will provide noticeable protections for schools.
"Our schools, staff and teachers will now have more resources at their disposal to support the physical, mental and emotional health of all Tennessee students," he said.
Sexton said legislative leaders will continue talking with lawmakers and Tennesseans about additional improvements and the "best ways forward to keep our children and schools safe."
Special session
Earlier this week, Lee announced he will call for the Tennessee General Assembly to return to the Capitol on Aug. 21 for a special legislative session on guns. In the waning hours of this year's regular legislative session, he proposed an extreme risk order of protection process. It's designed to keep firearms out of the hands of mentally ill people and others seen as potentially dangerous to themselves or others.
Family members, law enforcement and others can petition the court for such orders in some states.
Under Lee's proposal, police would first determine if a person is a threat. Then a hearing with the person in question would be held in three to five days if possible. The judge would rule whether a person's weapons should be removed. If the judge does decide that, the person would have to surrender guns and ammunition to a third party within two days. The person's handgun-carry license would be suspended within three business days. The order would last up to 180 days at a time.
Three out of four registered voters said in a recently released Vanderbilt University poll that they favor some type of red flag law to keep firearms out of the hands of unstable persons.
Lee has been careful not to call his proposal a red flag law, although it has been criticized as such by Second Amendment adherents.
Hearing allowed
John Harris, executive director of the Tennessee Firearms Association, has said Lee is asking lawmakers to respond to an "emotional response of some citizens" after the shooting at The Covenant School. Harris also said a 2022 U.S. Supreme Court expanding gun rights "has not authorized knee-jerk emotional responses to murders or the calls of progressive Democrats and their mobs to justify government infringement of a right protected by the Constitution."
Unlike a red flag law, Lee has said, his proposal allows the person at risk to appear in court with an attorney and make a case against removal.
The shootings at The Covenant School prompted mass protests at the state Capitol with students, parents and others flooding into the building demanding gun restrictions. Two Black freshman Democratic lawmakers and a white Democratic lawmaker staged an impromptu floor protest, with the two Black lawmakers using a bullhorn to lead hundreds in protest.
Republicans responded by expelling the two freshmen lawmakers, Reps. Justin Jones of Nashville and Justin Pearson of Memphis, for disrupting proceedings. They failed by a single vote to expel Rep. Gloria Johnson of Knoxville, who was represented by attorneys who argued none of the video showed her using the bullhorn or leading attendees packing the galleries in pro-gun control chants.
The GOP's action made national news, given that two Black lawmakers were expelled while a white lawmaker was spared. The "Tennessee Three" — as Jones, Pearson and Johnson became known — were invited by President Joe Biden to the White House where they met with the president. Vice President Kamala Harris meet with the trio in Nashville earlier.
House GOP members later fumed over the failure to oust Johnson, according to a secretly made recording. They complained that Republican, Rep. Jody Barrett of Dickson, who is a white freshman lawmaker and attorney, didn't support the ouster of Johnson. The vote made the GOP Caucus look "racist," complained Rep. Jason Zachary, R-Knoxville, on the recording.
But Barrett retorted on the recording that Republicans failed to prove their case against Johnson, having used an identical resolution for the expulsion votes on all three Democrats — that despite Johnson not having used the bullhorn or visibly leading the packed galleries in chants supporting gun control.
Jones and Pearson have since been reinstated on a temporary basis by votes of Nashville's Metro Council and the Shelby County Commission.
In the waning hours of the legislative session, Sen. Jeff Yarbro, D-Nashville, sought to bypass committees and bring a red flag bill directly to the Senate floor. It failed. The governor's effort was unable to even secure legislative sponsors before the session ended.
Republicans have fixated on Nashville Police Chief John Drake's initial comments that the shooter had written a "manifesto" and have demanded its release, which police have yet to do. Former Hamilton County Sheriff Jim Hammond joined in a Tennessee Firearms Association lawsuit seeking to compel the materials' release.
State Sen. Todd Gardenhire, R-Chattanooga, has also called for release of the document, saying it's important for policymakers to have it before the special session starts.
Contact Andy Sher at asher@timesfreepress.com or 615-285-9480.
___
(c)2023 the Chattanooga Times/Free Press (Chattanooga, Tenn.)
Visit the Chattanooga Times/Free Press (Chattanooga, Tenn.) at www.timesfreepress.com
Distributed by Tribune Content Agency, LLC.