Fla. police chief piloting plane killed in crash
Chief Greg Graham was the only person in the single-engine private plane
---
By Lisa Maria Garza
Orlando Sentinel
OCALA, Fla. — Ocala Police Chief Greg Graham died Sunday morning in a plane crash, according to the Marion County Sheriff's Office.
Deputies and Fire-Rescue crews responded to the 9700 block of southwest 140th Ave in Dunnellon around 11:30 a.m. and found the single-engine private plane with only Graham inside, the agency said.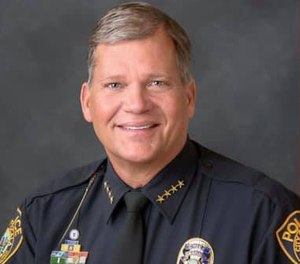 Marion deputies and the Federal Aviation Administration are investigating the plane crash.
"The family of Chief Greg Graham, Ocala Police Department, Marion County Sheriff's Office and all who knew Chief Graham experienced a tragedy today," Marion County Sheriff Billy Woods said in a statement. "Right now, the focus is to assist his family and his family in blue who are impacted by his sudden and tragic loss."
In a statement, the Ocala Police Department said its officers are grieving the loss of Graham, who had been with the agency for more than 30 years.
"His heart beat for Ocala, for his community, for his department, and especially for his family," the department said. "We will miss his passion for community and law enforcement; his candor and personality; his strong leadership; and most definitely his smile."
A video posted on the department's Facebook page showed officers lining up patrol vehicles with their lights flashing as a procession with Graham's body made its way in front of the Ocala Police headquarters.
"We honor and salute you Sir," a caption on the video said.
(c)2020 The Orlando Sentinel (Orlando, Fla.)
McClatchy-Tribune News Service