NYC truck terror attack: New 'lone wolf' study may help analysis
About half of the individuals came into contact with law enforcement during the planning and preparation stages of their attacks
---
By Seth Augenstein
Reprinted with permission from Forensic Magazine.
The Uzbek immigrant accused of ramming a rented truck into a crowd of pedestrians on a bike path in Manhattan on Tuesday, October 31, made his first court appearance on Wednesday, November 1, as authorities continue to investigate how the deadly attack was planned and carried out.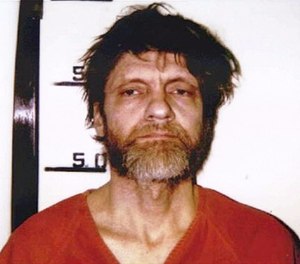 The investigation includes talking to 29-year-old Sayfullo Saipov, who came to the U.S. legally from Uzbekistan in 2010, as well as searches of an apartment in nearby Paterson, N.J.
Saipov was self-radicalized after identifying with the cause of the Islamic State, said authorities. Such "lone wolf" attackers may be predicted based on certain criteria, according to a new study. 
Researchers analyze "lone wolf" behavior
The data-driven analysis did a deep dive into the minds and actions of 55 lone wolves of the past, and reconstructed the timelines and motivations based on a set of 198 variables, report scientists from Leiden University in the Netherlands and University College London, in the Journal of Forensic Sciences last week.
The variables were broken into eight categories:
The personal background of the killers;
Their social environment
Attack planning
Attack preparation
Operational security;
"Leakage behavior" before the actions;
Post-preparation activities;
Relevant-related activities.
Some of those detailed factors included:
Whether they had been involved with radicalized or extremist groups
Whether they had been given justification for violence
Whether they had conducted reconnaissance at the intended targets beforehand;
Whether they had made known threats of violence beforehand;
Whether they had paramilitary or firearms training or experience at a shooting range.
It also included when those factors played into the sequence of events leading to their killings.
The list of 55 events spanned the gamut of solitary killers. But it generally included a series of many anti-government and anti-abortion attackers in the 1990s, and a growing number of "Islamist" killers after 9/11.
The list included the Unabomber, Ted Kaczynski; Timothy McVeigh, the terrorist responsible for the 1995 Oklahoma City bombing; the "Olympic Park Bomber" Eric Rudolph; and also a series of Islamist public killings in the United Kingdom, the U.S. and Europe.
The four most recent in the study were: the jihadist Ottawa Parliament Hill mass shooter of October 2014; the Islamist car-ramming attack perpetrator from Quebec the same month; the Copenhagen gunman of Feb. 2015, Omar Abdelhamid el-Houssein; and Robert L. Dear Jr., who shot up a Planned Parenthood in Colorado on Nov. 27, 2015, killing three and wounding nine.
"As most of the 55 cases predate 2011, the sample has little to say directly about the recent lone actor threat emanating from returning 'foreign fighters,' those citizens of Western countries who left to join Islamist terrorist groups in Syria and Iraq," the researchers concede.
The study refers to such killers as "lone actors"– and not "lone wolves" –since their findings show the "wolf" term is misleading.
"Most lone actors are not highly lethal or surreptitious attackers," they conclude. "They are generally poor at maintaining operational security, leak their motivations and capabilities in numerous ways, and generally do so months and even years before an attack."
In fact, 86 percent of the list of killers leaked their radical or extremist convictions to others before carrying out their plans.
About half (49 percent) came into contact with law enforcement for some reason during their planning and preparation stages, they add.
Lone wolves may not be alone
Crucially, the lone wolves who carry out these attacks are not so "lone" as may be believed.
"Most lone actors uphold social ties that are crucial to their adoption and maintenance of the motivation and capability to commit terrorist violence," they add.
The study was compiled with an eye toward predicting the next terrorist killers among us. But identifying and catching the next perpetrator is not a matter of days or weeks beforehand, they write. Instead, it is months and even years earlier that law enforcement has an opportunity to pick up the trail, they add.
"Law enforcement and security agencies need not necessarily rely on last-minute indicators of an impending strike but, given sufficient data and a correct analysis of contextual specifics, can engage in the early detection, interruption, and prevention of lone actor violence," they add. "It seems that many lone actors develop a desire to do something and begin amassing the necessary means before that 'something' is given particular thought."
But ominously, they most effective – and deadliest – of the "lone wolves" are those who are the best prepared, they add. That includes Kaczynski the Unabomber, and Anders Breivik, the Norwegian mass murderer who took 77 lives in bombings and shootings in 2011.
Saipov, who is still being held at a local NYC hospital, allegedly plowed his car into pedestrians before ramming a school bus, after which he reportedly got out of the rental truck brandishing air guns as he shouted "Allahu akbar." Eight were killed, and at least 11 seriously injured before police incapacitated him with a gunshot to the abdomen, authorities said.
---
About the Author
Seth Augenstein is a reporter for Forensic and Laboratory Equipment magazines. He spent a decade as a reporter at New Jersey newspapers, most recently at The Star-Ledger. He has interviewed people at crime scenes, in prisons, from hospital bedsides, within operating rooms, inside laboratories, standing in flood waters, cringing outside four-alarm fires, and in many dirty kitchens and quiet living rooms. He has won numerous state press association awards for his work. He is also a fiction writer.