Pa. officer killed, K-9 injured in wrong-way crash
40-year-old Lt. Eric Eslary and his K-9, Blek, were on patrol and traveling in an SUV when a van crashed into them
Duty Death: Eric Eslary - [Westmoreland County, Pennsylvania]
End of Service: 05/05/2015
---
By Police1 Staff
LIGONIER TWP., Pa. — An officer was killed and a K-9 was injured Tuesday after a van heading the wrong way collided into them.
According to the Tribune-Review, 40-year-old Lt. Eric Eslary and his K-9, Blek, were on patrol and traveling in an SUV when the van crashed into them.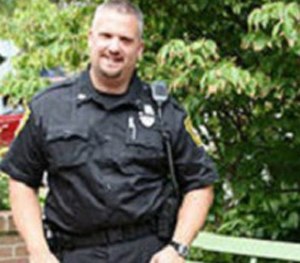 Eslary was transported to a hospital and later pronounced dead. Blek was undergoing surgery.
Two men in the van, 31-year-old Clair Fink III and 21-year-old Derek Gifford, were also transported to a hospital in serious and fair condition.
"It's a loss for the entire community," Ligonier Township Police Chief Michael Matrunics told the Tribune-Review. ""He took so much pride in developing the K-9 program here, and you better believe that Blek was the most beloved canine in the valley."
The officer is survived by his wife and six children, according to WTAE. 
Police are currently investigating the crash.