Is there a place for volunteers in law enforcement?
The Caddo Parish Sheriff's Office Auxiliary Unit frees up deputies from routine duties so they can handle more serious calls for service
---
By Marcel Livesay
In Caddo Parish, Louisiana, a unit staffed only with volunteers is saving the Caddo Parish Sheriff's Office over $500,000 each year and freeing up deputies in the personnel-strapped agency to handle more serious calls for service.
The Caddo Parish Sheriff's Auxiliary Unit was formed in 2001 by Sheriff Steve Prator. Since then, the unit has grown to over 100 auxiliary deputies who volunteer their service to the Sheriff's Office and their community. Knowing that not all interactions with the public require the presence of a full-time certified peace officer, the Auxiliary Unit is geared toward non-enforcement activities that any peace officer may come across.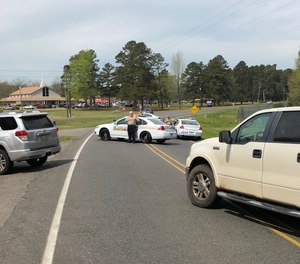 Most auxiliary deputies in the Caddo Program are retired from other professions, bringing a lifetime of experience to the unit with backgrounds as diverse as prior military, pilots, medical personnel, law enforcement and corrections personnel, clergy and business executives.
Auxiliary deputy training, equipment
An annual auxiliary deputy training academy provides 90 hours of training by qualified instructors. At the end of the training, each deputy receives a commission card and badge. For those deputies who want to assist with patrols in the parish, an additional 40 hours of training and ride-alongs with full-time deputies are required before working on their own.
Auxiliary deputies are equipped with marked patrol cars the same as full-time deputies. As uniformed deputies, even though we do not originate any traffic stops or respond to calls for service that require a full-time deputy, we nonetheless provide police omnipresence to the citizens of the parish.
Training for an auxiliary deputy includes defensive driving, first aid, hazmat, patrol procedures, traffic direction and control, radio procedures, funeral escorts, motorist assist and office safety. Because auxiliaries work near or with full-time deputies, other classes are provided that familiarize us with K-9, narcotics, community programs and Life-Air ground support activities. As the world around us changes, so will our training curriculum.
Auxiliary unit duties
Some of the most common duties undertaken by the auxiliary unit include:
Motorist assistance: Since auxiliary deputies travel the public roadways, there is always an opportunity to come across a motorist requiring additional assistance. This may be changing a flat tire, securing help, or simply waiting with them for help to arrive.
Funeral escorts: This is probably where we are the most visible to the public. At no cost, we provide safe passage of the funeral escort from the church to the final place of internment. We strive to be respectful and professional to the family and friends who are in our escort. This will be the final trip the family and friends will take with their lost loved one. Our job is to get them safely from the church to the final place of internment.
Wellness checks: Working with the Caddo Parish Council on Aging, as well as word-of-mouth referrals, a group of deputies conducts monthly visits to people who may be either aging or unable to leave their homes. While the Sheriff's Office does not provide home health care, we will attempt to contact family members and report any growing issues that a family member may be experiencing. We currently visit more than 30 people per month.
Chaplains: A group of retired and active clergy work on a call rotation to assist full-time deputies when a death notification has to be made.
Special events: Auxiliary deputies work many special events in our parish that help provide positive visibility for the Sheriff's Office. We may direct traffic at an event, take tickets, or just talk to the attendees.
Fingerprinting at local schools: Auxiliary deputies fingerprint all first-grade students in Caddo Parish. The fingerprint card is given to the child to take home to their parents for safekeeping. In many instances, this will be the first contact a child has had with a uniformed officer.
Administrative work: There is always some aspect of the Sheriff's Office business that requires a phone answered or a paper filed.
Recruitment: At its basic level, each auxiliary deputy is a recruiter. The Sheriff's Office also advertises the upcoming auxiliary deputy class on its website a couple of months in advance of the next academy.
With demands on law enforcement at an all-time high and many departments across the country facing staffing shortages, volunteering may be the answer to maintaining programs and serving our citizens. For more information, contact the Caddo Sheriff's Office Auxiliary Unit at 318-681-1100.
---
About the author
Marcel Livesay has been in volunteer public service for 24 years. He has spent time in emergency management, reserve law enforcement, jail operations and corrections, and served in the Caddo Parish Sheriff's Office Auxiliary Unit since 2015. Contact him at n5vu@att.net.