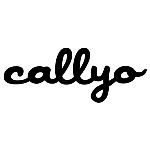 Police body-worn cameras are now a social justice matter. They are also a part of the discussion about growing use of law enforcement surveillance and the untold possibilities of artificial intelligence. Their use is growing, and looks to continue growing.
A company named Callyo wants to make it even easier for law enforcement to film their activities. And it has launched an app to do just that: 10-21 Video.
The app acts as an alternative to body cams, serving as a way for law enforcement to capture video on their cellphones without storing it on those phones. For free, users can stream unlimited video and store it for three days. Upgrades offer the ability to store them for longer, download them and manage records and users.
Chris Bennett, Callyo's chief executive officer, said 20 law enforcement agencies have signed contracts to use the service in its first 60 days on the market.
He sees two main purposes officers should use the app: one legal, one practical.
"What happens when somebody needs to review that video for whatever reason? For a complaint, or for their own records? If the video is on the phone, then by extension the entire phone could be subject to discovery," Bennett said. "Not only that, you're eating up valuable storage space. Video's not small."
The company is explicitly not trying to compete with the big, established body cam sellers like Axon — yet.
"I'd say that where we are today, if a department has $5 million to spend and wants to outfit their patrol officers with a body camera that they're wearing for eight hours on their shift, I'd say that an Axon or body-worn camera may be the better solution today," he said.
Rather, Bennett said, smaller departments with limited budgets might be interested in a solution that uses existing devices rather than new ones. And the app could be of particular use to law enforcement personnel who aren't sworn police officers, such as warrant officers or child services workers.
The video launch also represents a move on Callyo's part to monetize its main product, the 10-21 Police Phone. That one is entirely free, and appears to have gained significant traction among users. According to Bennett, more than 75,000 users have downloaded that app and registered it using a law enforcement email address. Reliable estimates put the number of state and local law enforcement officers in the U.S. at 550,000-plus.
The company itself has support from a single angel investor that Bennett declined to name, and hasn't yet completed a full fundraising round. Its official headquarters are in Carson City, Nev., but most of the work happens in Florida's Tampa Bay area. Bennett founded the company in 2009, but 10-21 didn't come out until 2015.
Though the 10-21 Police Phone app is free, the plan is to sell the video version to that app's user base.
The app acts a middleman for law enforcement who use their personal cellphones on the job. Officers can call citizens through the app, and a phone number that doesn't belong to the officer — but features the local area code — will show up on the citizen's phone. Should the citizen call back, the officer receives a push notification on their phone letting them know about the call.
"You can understand why they don't want Mrs. Jones calling about someone trampling on their bushes at 8 o' clock in the morning if they just finished a night shift," Bennett said.
And in case the officer needs to prove that a call happened, Callyo keeps records of the date and time of all calls.
For Bennett's part, he said he sees his company's tools making officers safer.
"We believe one thing we can do to contribute to that is making technology that makes police seem more reachable, more accessible, friendly," he said.
About Callyo
At Callyo, we build innovative, meaningful tools within reach of all in law enforcement to combat crimes such as human trafficking and child exploitation. Callyo's 10-21 Police Phone and Video products reach over 100,000 sworn officers across over 10,000 agencies and is most likely already in use by your department. Talk to us about how 10-21 Video can turn officers' existing phones into live-streaming body cameras at a fraction of the cost of new hardware.