SWAT training and technology products showcased at Urban Shield 2018
Products to improve situational awareness, make incident communications more efficient and mitigate risk were showcased to SWAT operators
---
Tactical teams from dozens of California cities, as well as the California Department of Corrections and Rehabilitation, Las Vegas, Korea and the Netherlands participating in Urban Shield 2018 viewed the latest SWAT technology products in an Alameda County fairgrounds building.
Urban Shield is a comprehensive all-hazards training program for police, fire, hazmat, EMS and emergency management. The centerpiece of Urban Shield is a two-day SWAT team competition that requires teams to complete dozens of high-fidelity, high-realism missions. Every scenario is based on a real-world event.
The day before competition begins all SWAT personnel complete a medical check, attend educational debriefs about recent high-profile incidents, and view the latest SWAT training and technology products from U.S. and international vendors. These products and many others are incorporated into the scenarios to give operators a hands-on experience. Here are products that received a lot of attention in the exhibit hall.  
Breaching and forcible entry training
The Tactical Door from Bear Training Solutions, Inc. is a hands-on training prop designed by veteran firefighter Josh Cummings. The Tactical Door, made in the U.S.A, had a constant crowd of officers watching other officers breach the door with a Halligan tool and a sledge hammer. Cummings and BTS trainers were on hand to help officers fine tune their technique and answer questions about door breaching.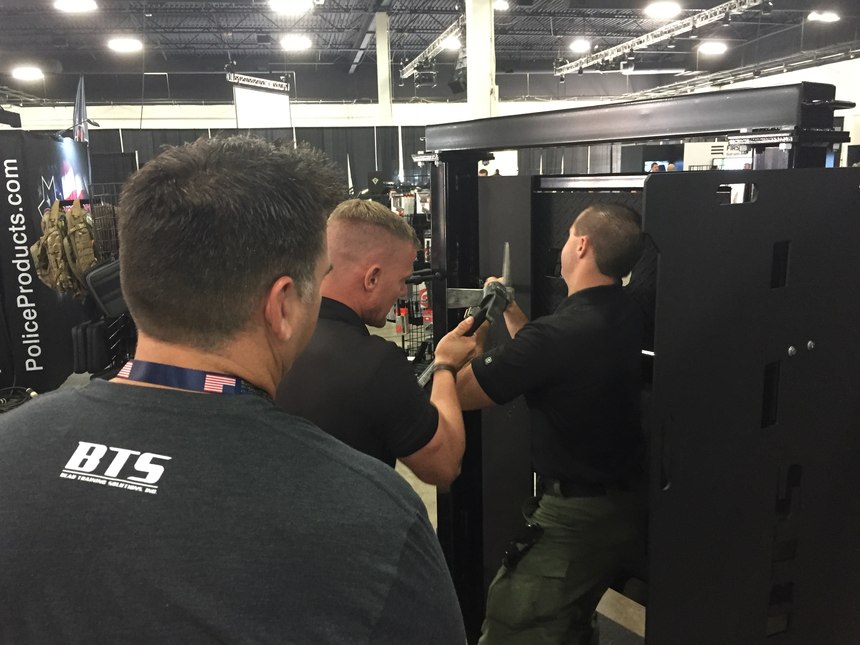 The Tactical Door swings inward or outward and can be used to train for mechanical, shotgun and explosive breaches. The Tactical Door is also portable so it can be used in a classroom and/or live fire shoot house and shared with the fire department.
Counter-technology for unauthorized UAS
Unauthorized UAS flights over prisons, airports, sporting and mass gathering events, and active police and fire incidents is a growing problem. The drone pilot, likely controlling the drone with a smartphone, is difficult to spot and might be on the move. Instead of conducting a time-consuming area search over many square miles the Drone Killer disrupts the drone's flight communication and forces it to land.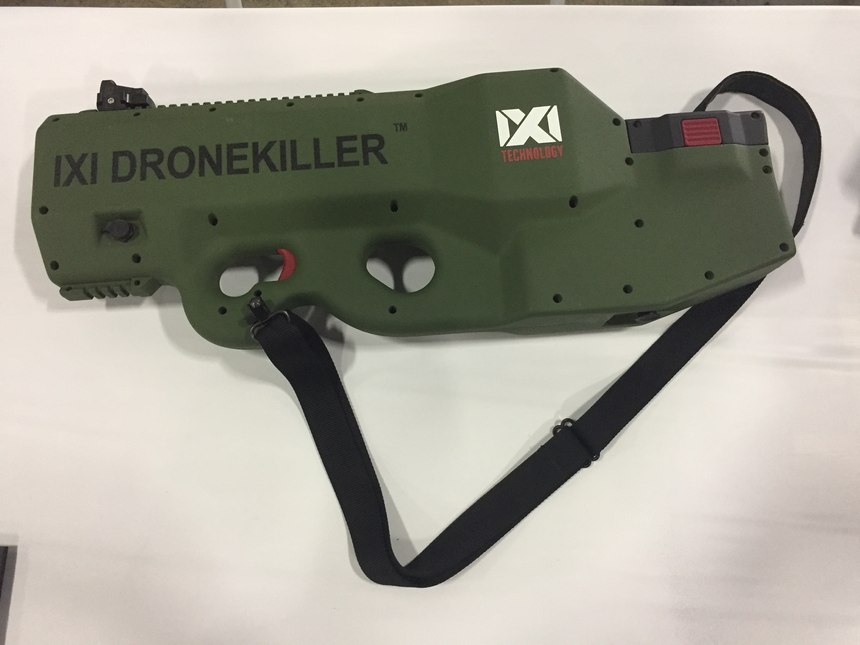 The Drone Killer it is a handheld device (7.5 pounds) that can be transported throughout a police department's jurisdiction or be part of the equipment cache staged at a mass gathering, active SWAT operation or in the hands of an operator at a dignitary protection assignment. The line of sight device is aimed like a shotgun or rifle and disrupts the radio frequency command and control functions of the drone.
SWAT situational awareness and communications technology
Two common themes in every major incident debrief are "improve communications" and "better situational awareness." Many public safety hardware and software technology solutions are coming to market to address these two themes.
Intrepid Response, a FirstNet-certified app, combines push-to-talk communication and real-time responder tracking. It also allows responders to geo-tag locations like the incident address or a staging location for EMS. The interface was intuitive for me to operate and in less than five minutes I was sending group text messages, using push-to-talk and geo-tagging locations nearby the exhibit hall.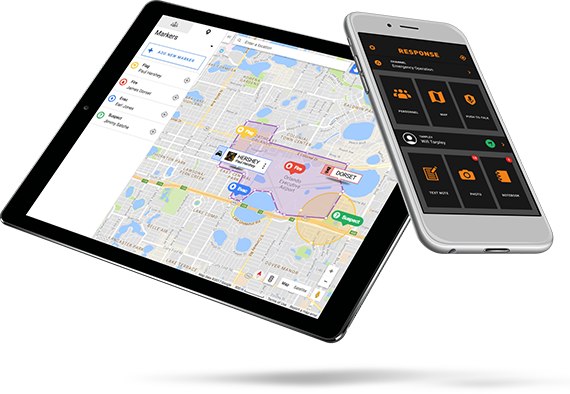 Motorola Solutions also demonstrated a product, still in development, which combines responder tracking technology with UAS real-time video. We watched a drone video, broadcast to the incident command post at one of the Urban Shield scenarios that tracked the movements of specific officers as they moved toward an active shooter.
UAS video offers a dynamic map of the incident that can see over hills, fences and vehicles. An officer in the Incident Command Post can use drone video intel to update the situational awareness of the officers on the ground, guide them toward the suspect and mitigate risks visible from the UAS, but not from ground level.
Urban Shield 2018
Learn more about Urban Shield 2018 in this video from the exhibit hall and many of the scenarios.

Request product info from top Tactical Products companies
Thank You!