5 rifles to check out at SHOT Show 2018
The 40th SHOT Show is a great opportunity for people to see some of the latest tech from every major firearms manufacturer
---
By Police1 Staff
One of the most significant firearms trade shows is steadily approaching.
With just a month left to go, more than 65,000 police officers, shooting instructors, hunters, firearm enthusiasts and collectors are counting down the days until SHOT Show 2018.
It is a great opportunity for people to see some of the latest tech from every major firearms manufacturer. Check out these rifles that will be showcased at the 40th SHOT Show event on Jan.  23, 2018.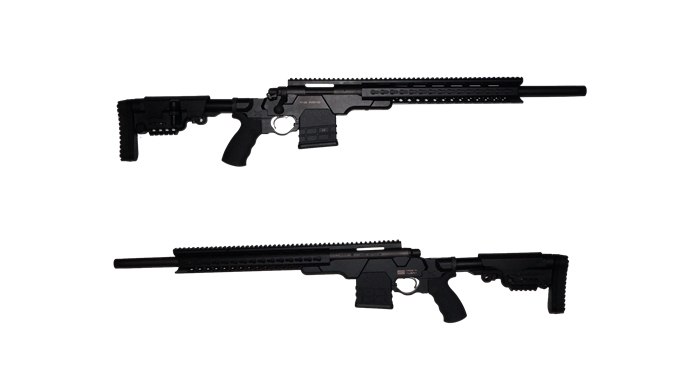 The MOD X Rifle prides itself as being an affordable, lightweight bolt action rifle, which features the iconic Remington model 700 SPS Tactical AAC-SD barreled action. Not to mention, it was made entirely in the United States of America. 
The rifle provides advances in the rifle chassis design that has already paved the way for future chassis design as they relate to increased modularity, decreased weight and improved affordability.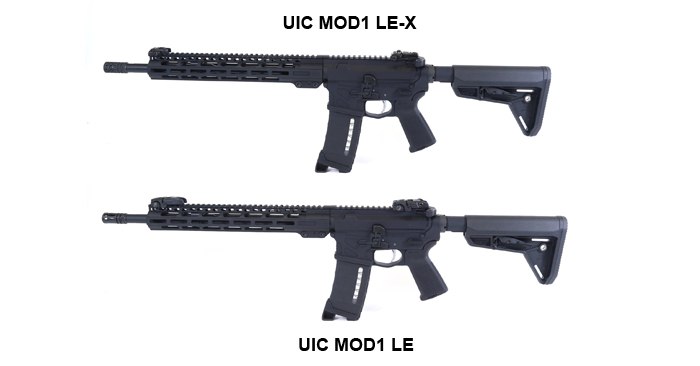 The UIC MOD1 LE-X and the UIC MOD1 LE both utilize the American Defense Manufacturing patented ambidextrous control. The controls also feature a bolt catch and release lever and left side magazine release.
The models also feature the company's intentionally superior lowers, uppers and rail, which are all manufactured in-house.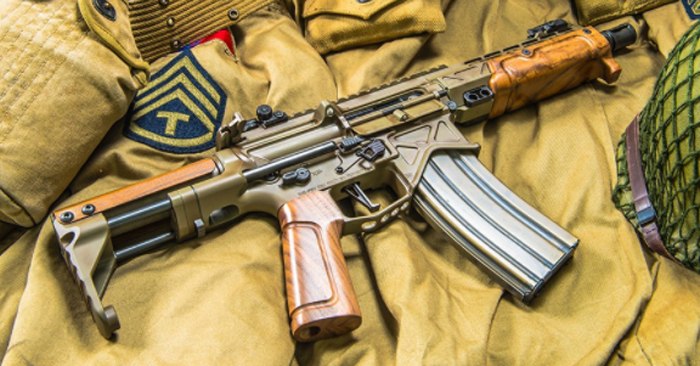 Paying homage to the old-school, WWII era weapons, Battle Arms Development's "PARATROOPER" is furnished with custom Grade A French Walnut Handguard and Pistol Grip. It is built with the company's famous BAD-PDW Monolithic PDW Lower Receiver and VERT Stock System with Ambidextrous Controls.
It's chambed in .300BLK with a 7.5-inch barrel shrouded in 6.7-inch RIGIDRAIL M-LOK free float rail system and has an overall length of 20.1 inches. 
4. Christensen Arms: Modern Precision Rifle ($2,295)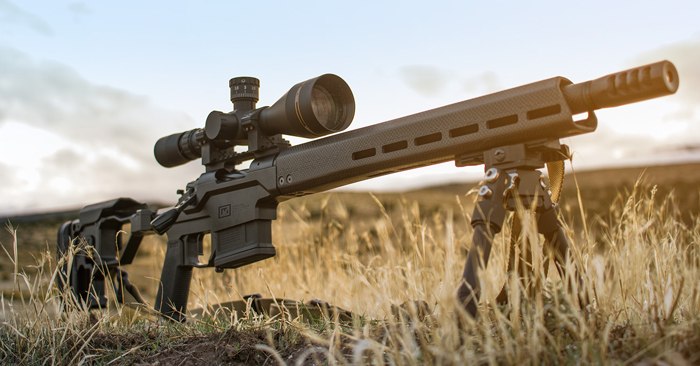 Christen Arms' Modern Precision Rifle is developed with a 100 percent proprietary chassis system and weighs less than 7 pounds. The firearm is machined from 7075 billet aluminum and features V-block bedding to promote improved accuracy.
Additional features include an adjustable folding stock with a locking hinge and and oversized fluted bolt knob. 
5. Sig SAUER: MCX VIRTUS ($2,233)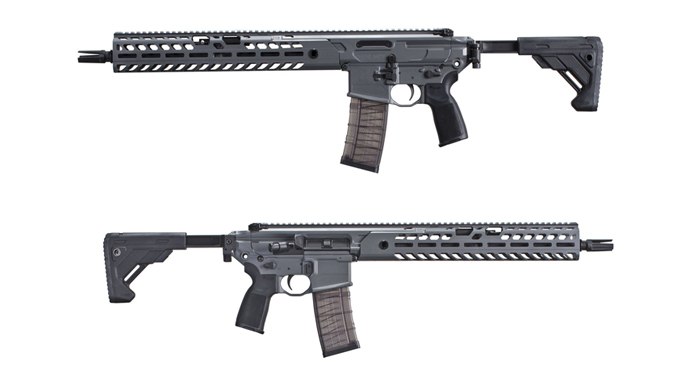 The MCX VIRTUS is intended to be the most adaptive, accurate and longest-lasting rifle available in the market, according to Sig SAUER. The original SIG MCX rifle became known for its durable performance and end-user configurability. After receiving feedback from Special Operations units across the world, the MCX VIRTUS was conceived.
Some of the new features and enhancements include increased accuracy, delivering additional modularity and providing a service life of more than 20,000 rounds, all without a single replacement.
Visit Police1 at SHOT Show
For those planning to attend SHOT Show 2018, feel free to stop by the Police1 booth #6601 to chat and learn more about us. You can also pick up P1 swag during your visit.
Leave a comment and tell us which rifle intrigues you the most, and for those attending, let us know which ones you plan to take a look at.