N.Y. police union: Snowstorm highlighted LE staffing shortages, equipment deficiencies
"If we have insufficient resources for our daily operations, we are truly behind the eight ball when severe weather and other emergencies occur," a union rep said
---
By Sarah Calams
Police1 
NEW YORK — A historic snowstorm hit western New York earlier this month, prompting a deployment of specialized state law enforcement officers to provide emergency relief and perform rescues. However, the snow emergency, according to the Police Benevolent Association of New York State, highlighted the need for the state to address staffing shortages and equipment deficiencies.
New York State Park Police, state Forest Rangers and Environmental Conservation Officers deployed snow machines and all-terrain vehicles to go where other responders couldn't after six feet of snow piled up in western New York on Nov. 17.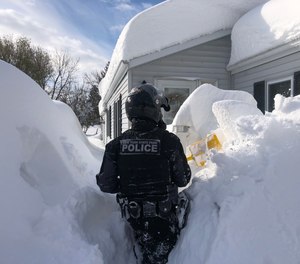 "They utilized their specialized equipment and training valiantly, but were hampered by a chronic shortage of officers and the need for additional specialized equipment, including snow machines and tracked Utility Terrain Vehicles to traverse and gain entry to areas unreachable by most first responder vehicles," Chris Rola, New York State Park Police captain and PBANYS director, said in a press release.
During the snowstorm, officers were able to:
Perform welfare checks
Deliver heaters, food, water and medications
Transport residents and motorists to medical appointments and safety.
"This emergency brought to light the fact that our agencies need more resources to properly address future disaster events," Rola said.
Matt Krug, Environmental Conservation Officer and PBANYS director, agreed, saying: "This snow emergency demonstrates why staffing issues are so critical to public safety. If we have insufficient resources for our daily operations, we are truly behind the eight ball when severe weather and other emergencies occur."
The union is now urging government officials to provide funding to address staffing levels and equipment needs.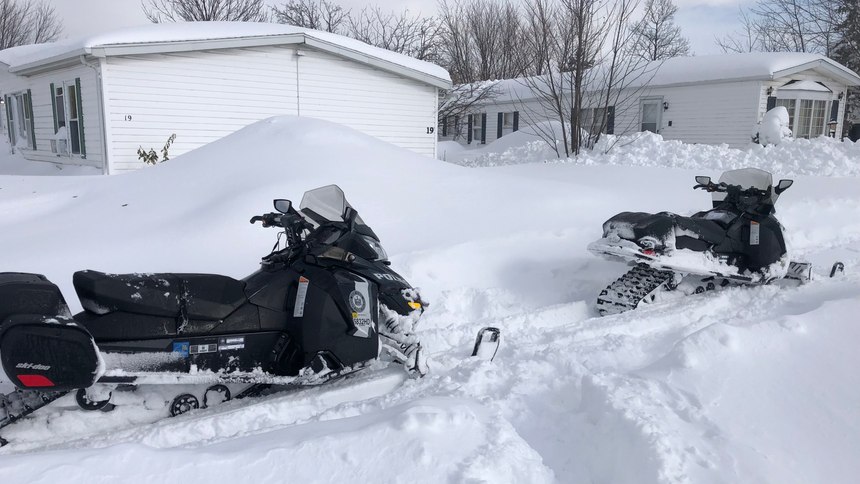 New York State Park Police utilized snow machines to access neighborhoods cut off by deep snow that rendered roads impassable. (Photo/Police Benevolent Association of New York State)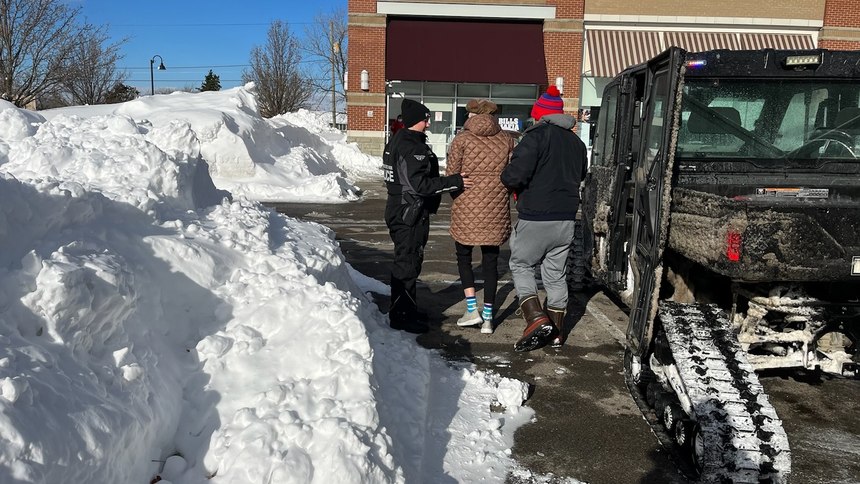 NYS Park Police transport a resident in need of dialysis after digging them out from the storm. (Photo/Police Benevolent Association of New York State)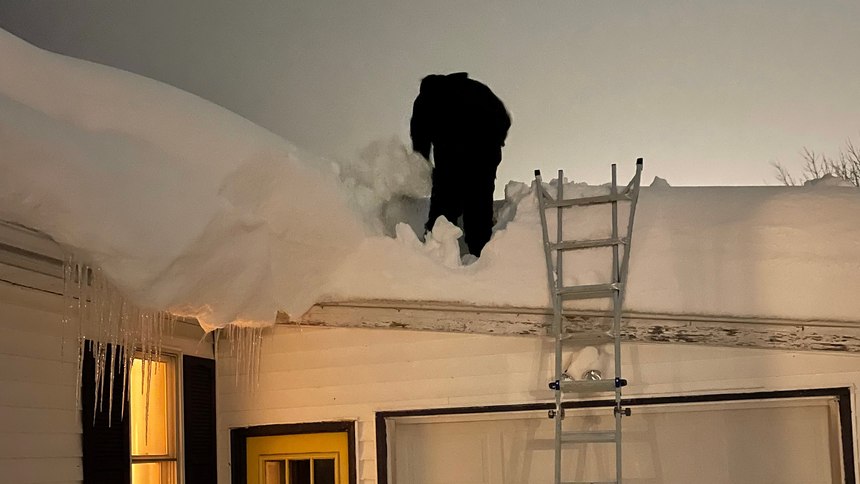 New York State Park Police work through the night to clear roofs covered with dangerous amounts of snow. (Photo/Police Benevolent Association of New York State)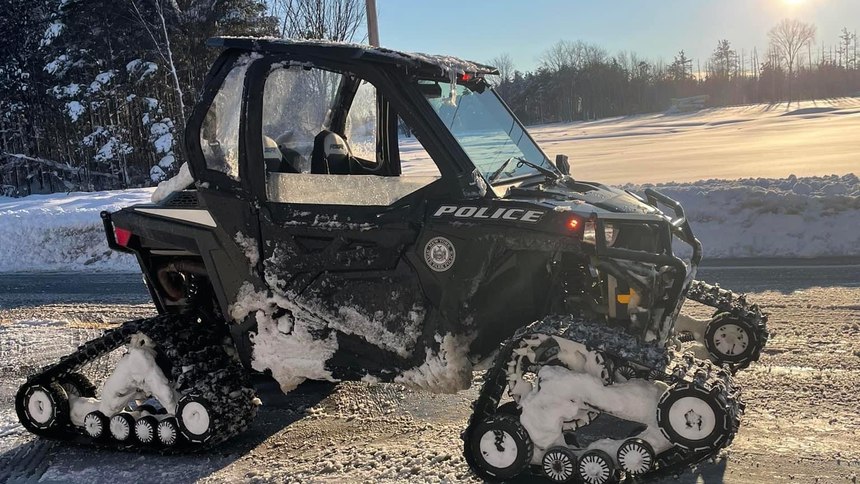 One of the tracked UTV's operated by the New York State Park Police. (Photo/Police Benevolent Association of New York State)