Boston cop involved in Marathon shootout dies on duty
A Boston police officer died on duty following a medical emergency
Duty Death: Dennis O. Simmonds - [Boston, Massachusetts]
End of Service: 04/10/2014
---
By Police1 Staff
BOSTON — A Boston police officer has died on duty following a medical emergency. 
According to the Boston Globe, 28-year-old Officer Dennis O. Simmonds was rushed to the hospital Thursday after suffering an emergency in the gym. Officials have not announced what the emergency was.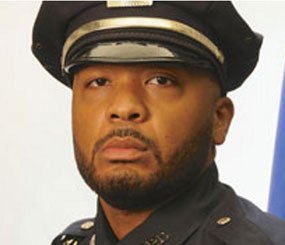 Officer Simmonds was involved in the Watertown shooting with the Boston Marathon bombing suspects in April 2013.
He suffered a head injury during the shootout after one of the suspects threw an explosive at him. 
Simmonds was a six year member of the force. He was to receive the Schroeder Brothers Memorial Medal from President Barack Obama in May, according to the report.