Campus officers in Ohio get TASERs back
For the first time in six years, University of Cincinnati PD officers will carry TASERs
---
By Police1 Staff
CINCINNATI, Ohio — For the first time in six years, campus police officers at the University of Cincinnati will be equipped with TASERs.
WCPO reports that the officers have been implementing the devices for the past month and a half. On Monday, all of the officers were trained and equipped with the latest X26P TASER model.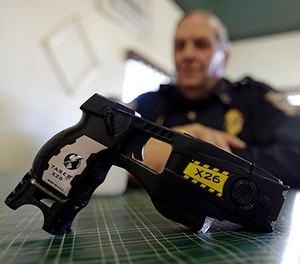 UCPD stopped using TASERs years ago in reaction to a number of controversial deaths tied to the devices, Assistant Chief Maris Herold said. Last year, reinstituting TASER use for UCPD was recommended after the fatal 2015 shooting of Samuel DuBose, who was shot by a UCPD officer.
"As a police officer, you're protecting life and liberty," Officer Andrew Mueller said. "The last thing you want to use is deadly force, so it's another option we have to avoid such an incident."

Request product info from top Police TASER companies
Thank You!