A hidden crisis: LE team delivers elder-abuse awareness
Richland County Sheriff's Department's Elder Abuse Awareness Team aims to educate the public about the epidemic of elderly abuse in America
---
There is a hidden crisis in our nation. Approximately 1 in 10 Americans aged 60+ have experienced some form of elder abuse, with as many as 5 million elders abused each year. However, only 1 in 14 cases of abuse are reported to authorities.
Though law enforcement agencies nationwide are seeking better solutions as how best to combat elder abuse, one of the most effective means may be through public information and awareness.
That is the goal of Richland County Sheriff's Department's (RCSD) new Elder Abuse Awareness Team (ELDAAT). ELDAAT is not an investigative arm of RCSD, as investigating crimes of elder abuse falls under the department's Criminal Investigation Division (CID). What ELDAAT seeks to accomplish is to create greater awareness of the warning signs and symptoms of elder abuse, educating the public as to the elderly's unique vulnerabilities and susceptibilities to abuse.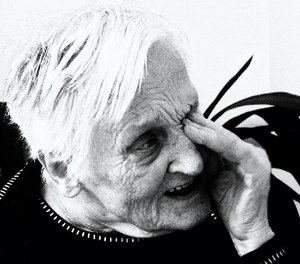 "Seniors are the heart of our community," said RSCD Sheriff Leon Lott. "And we – both as law enforcement officers and the general public – must strengthen our resolve and commitment to preventing and eliminating the abuse of our elderly citizens; all of whom deserve to be loved, comforted, shielded from fear and protected from harm."
ELDAAT is currently staffed by a director and fully supported by all six members of the public information office and various other RCSD elements as needed, at no additional cost to the taxpayers.
"We have to ensure our deputies know what to look for in terms of potential instances of elder abuse, and we – as a department – need to make sure that the elderly and their loved ones are better informed, thus better equipped to recognize the various types of elder abuse and the symptoms," said Captain Maria Yturria, who directs RCSD's public information office.
ELDAAT's Public Education Awareness Plan
Each week during June, which is Elder Abuse Awareness Month, the public information office is creating short two-minute videos about elder abuse, which are then shared on various social media platforms. Two of the videos – featuring CID investigators describing elder abuse and what to look for – have been filmed by a videographer working within the public information office.
ELDAAT's director has reached out to traditional media sources with story ideas related to elder-abuse awareness, with articles published in LifeZette, OpsLens and MidlandsBiz. The director and a CID investigator have also appeared on a local radio talk show covering Richland County and central S.C., with additional speaking engagements scheduled.
For World Elder Abuse Awareness Day on June 15, ELDAAT is slated to participate in a panel discussion on elder abuse hosted by the South Carolina Lt. Governor's Office on Aging. But the work doesn't stop this month. In August, ELDAAT will address a group with Senior Resources, a central S.C. seniors' program funded by the Corporation for National and Community Service – Senior Corps.
Additionally, ELDAAT developed an information sheet for RCSD's Project H.O.P.E. (Helping Our Precious Elderly). As part of this RCSD initiative, retired deputies and volunteers visit elderly citizens across the county, spending time with them and taking care of specific needs like building wheelchair ramps, replacing light bulbs and placing new batteries in smoke alarms. The sheet will help Project H.O.P.E. volunteers recognize the signs of elder abuse and what might need to be reported to CID.
How to IDENTIFY ELDER ABUSE
Elder abuse manifests in many ways:
Physical abuse;
Emotional abuse (browbeating, ridiculing, belittling, threatening, or generally frightening another person);
Mental abuse (upsetting someone to the point they become confused, or even "gaslighting," in which the elderly victim is manipulated into believing he or she is overreacting so much so that he or she begins to question his or her own sanity);
Sexual abuse;
Financial abuse and exploitation (either taking money or guilting the victim into giving it up);
General neglect and abandonment.
According to the National Center on Elder Abuse, elder abuse may also be further categorized as domestic elder abuse – wherein the elderly person is victimized by someone with whom they have a special relationship (a child, friend, sibling, spouse, or caregiver) – and institutional elder abuse (usually in a nursing or assisted-living facility).
Warning signs of elder abuse include physical injuries (unexplained cuts or bruises), an obvious lack of proper nourishment, dehydration, increased confusion and seemingly becoming more afraid of a friend or caregiver, increased anger and emotional instability, a "new best friend" whom little is known about, changes in banking or financial patterns, and isolation and withdrawing from loved ones.
As obvious as these signs and symptoms might seem, elder abuse is often hard to detect as the elderly victim will often become tight-lipped in order to avoid personal embarrassment (often stemming from either confusion or a recognition of their vulnerable nature) or to protect others.
Conclusion
A team like ELDAAT is a natural extension of any law enforcement public information arm as part of an agency's community relations strategy. The public is reassured the department truly cares, and department investigators may begin to receive new and better information about a previously underreported and little-understood crime.